Sawmill
The sawmill has become one of the most efficient small Southern yellow pine mills in the South East. Log trucks are unloaded with a circular crane and a front end loader. The logs are cut to length at a bucking deck and run through a metal detector just before entering the mill. Over sized logs are run through a skragg mill and normal logs are run through a a primary saw carriage. The logs then pass through a secondary saw gang. At this point a board is produced and is sent to a separation station where the boards are sent to the re-saw or the edger. The last saw before leaving the mill is the trim saw. After going through the trim saw, the boards are scanned for dimension and length.
Burt Lumber Company grade marks all #1 and #2 lumber and is under the supervision of Timber Products Inspection Agency ®.
We proudly proclaim, "We don't like wane" in our advertising. We take a great deal of pride in the quality and appearance of all of our products.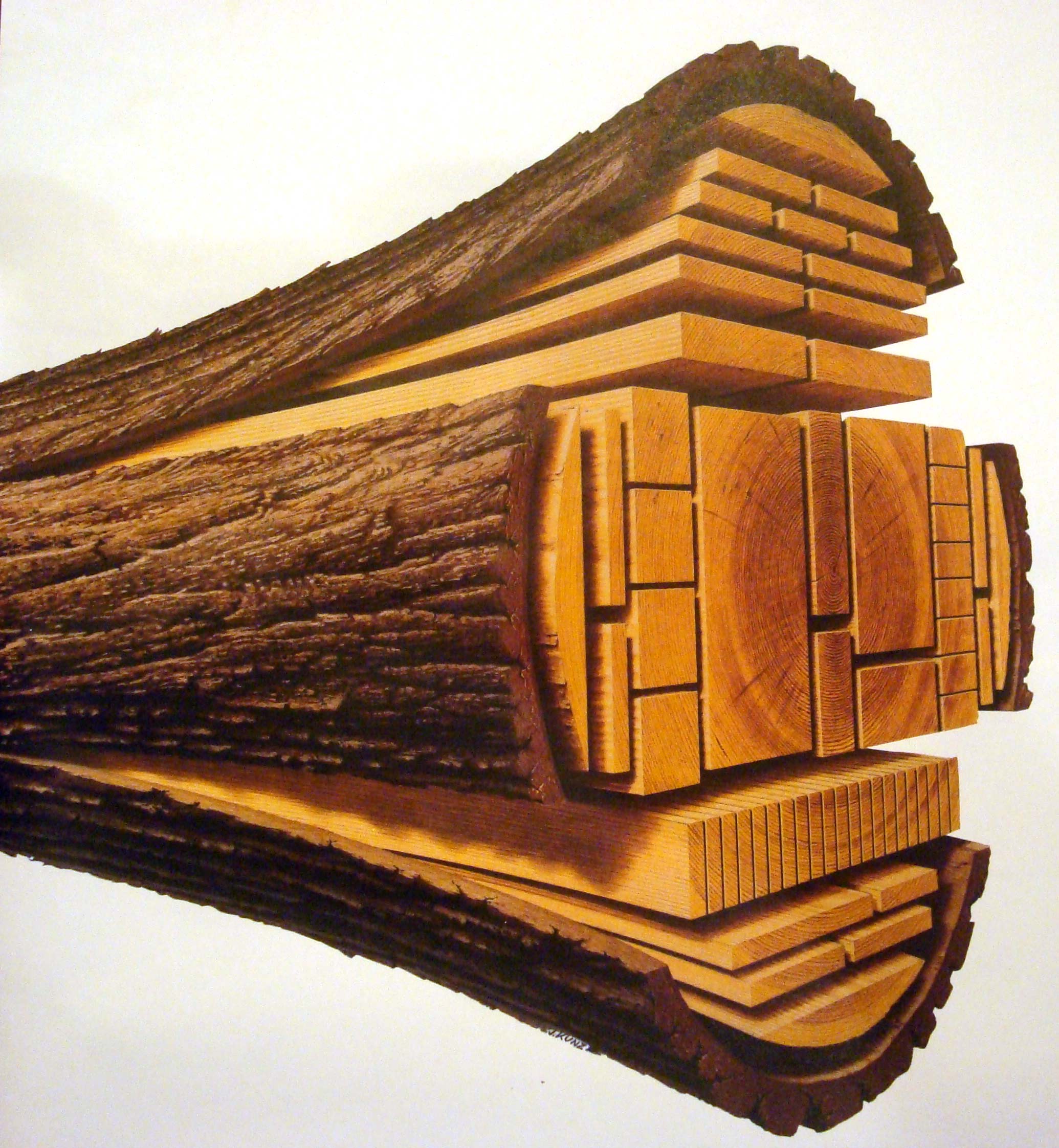 copyright http://www.forestryforum.com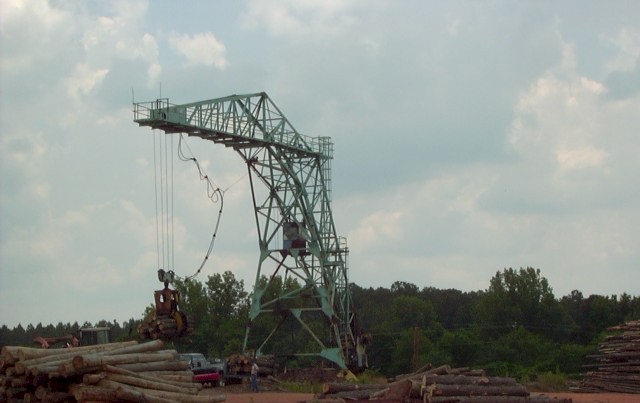 OUR CRANE